Fondant Wedding Cakes
Fondant gives cakes a smooth, flawless matte finish, making it a great base for further decorations - silk ribbons, beading and intricate piping designs. It can be folded, pleated or draped, and used for ribbons, flowers and other decoration. Fondant is like sugar play dough, it is rolled out in sheets and applied to a cake that has been coated in buttercream. Fondant is for the bride that wants that extra special cake!
(Click on the thumbnails below to view larger image)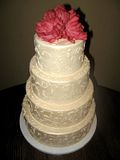 F12 F13 F14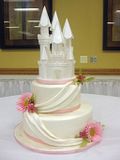 F15 F16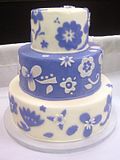 F17 F18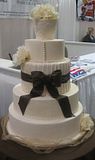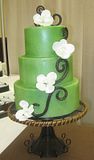 F19 F20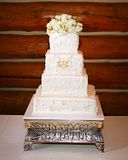 F21 F22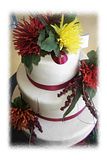 F23 F24

The following cakes were table cakes done in the brides colors.